The making of clocks in the classroom is very versatile. It provides a lot of scope, as it can be used in almost all subjects and tailored to most age and skill levels. Clock making develops the students': imagination, research, design, planning and manufacturing skills, incorporating a variety of materials. Students can develop their own design or follow the teachers' guidelines. An added bonus is that it is a cost effective unit of work which provides a useable end product. There are two main types of Clock Construction:
(1) the CLOCK MOVEMENT, with a choice of hands and numerals
(2) the INSERT CLOCK, where the complete clock is inserted into a hole from the front.
For full pricing and specification information please refer to our Clocks Catalogue
Each movement is supplied with a second hand, rubber washer, brass washer and a hexagon nut. ALL other items need to be ordered.
Second Hands
Included in the price of the movement
Hour and Minute Hands
Hour and minute hands must be ordered separately and are not included in the price of the movement.
Dimensions shown (mm) indicate the length of the hour and minute hand, from the centre of the holes. If the hands are too long, they can be trimmed with scissors. The hands have a protective film which should be peeled off. NOTE: If the order does not specify an item number, 2142 will be supplied; if no colour specified Black will be sent.
When ordering, state TYPE, FINISH and SIZE: If not specified, NUMA-15mm Black will be supplied. These are plastic numerals, approx. 1-1 ½ mm thick, with self-adhesive and a backing sheet. However, during storage, the adhesive on the back may deteriorate. If so, you can apply one of the commercially available adhesives, such as Selley's "Supaglue" (Brush-on) or one of the spray on adhesives – eg. Fuller's "Permanent Bond".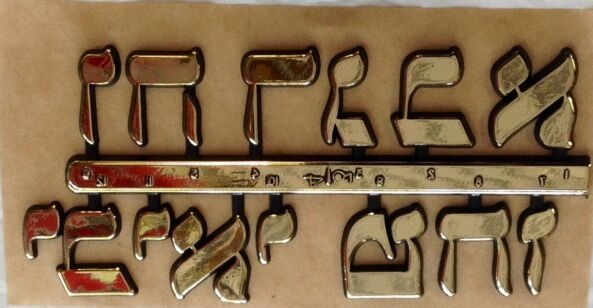 Code: NUMH
Set of 12 Hebrew characters. Gold. Size: 20mm (approx.)
LIMITED EDITION
NUMERALS - CHINESE CHARACTERS
Code: NUMC
Set of 12 Chinese characters. Gold. Size: 12mm or 20mm.
LIMITED EDITION
NUMERALS - PARTIAL SUNBURSTS - ARABIC
Code: NUMASUNA
Set of Part Sunbursts - Arabic. Gold. Size: 75mm, 100mm, 125mm or 150mm
LIMITED EDITION
NUMERALS - PARTIAL SUNBURSTS - OLD ENGLISH
Code: NUMSUNOE
Set of Part Sunbursts - Old English. Gold. Size: 75mm, 100mm or 125mm.
LIMITED EDITION
Insert clocks are complete clocks – movement, hands, dial face with Roman numerals and front glass with bezel. - For these clocks you need to make a suitable clock housing which allows the clock to be inserted from the front. Notes: - the actual clocks may vary from the picture shown - ICL & ICLL come in a choice of Gold or Chrome colour bezel
CODE: BOOKWOODCL
"The Complete Guide to Making Wooden Clocks" - John A. Nelson. This book shows how to make beautiful timber clocks. Each clock has been photographed in colour, has instructions and plans. Suitable for a range of skill levels.